The Invader is a special grid construction of black and white squares. I have generated millions of them. They are familiar friends.
Previously arranged in order or in a fractal, here they are arranged in concentric rings. Rings vary in width. Invader scale and distribution is set to fit accordingly.
One variation identifies and highlights heart shaped Invaders in red.
This was the graphic for Levitated's 2014 Christmas card.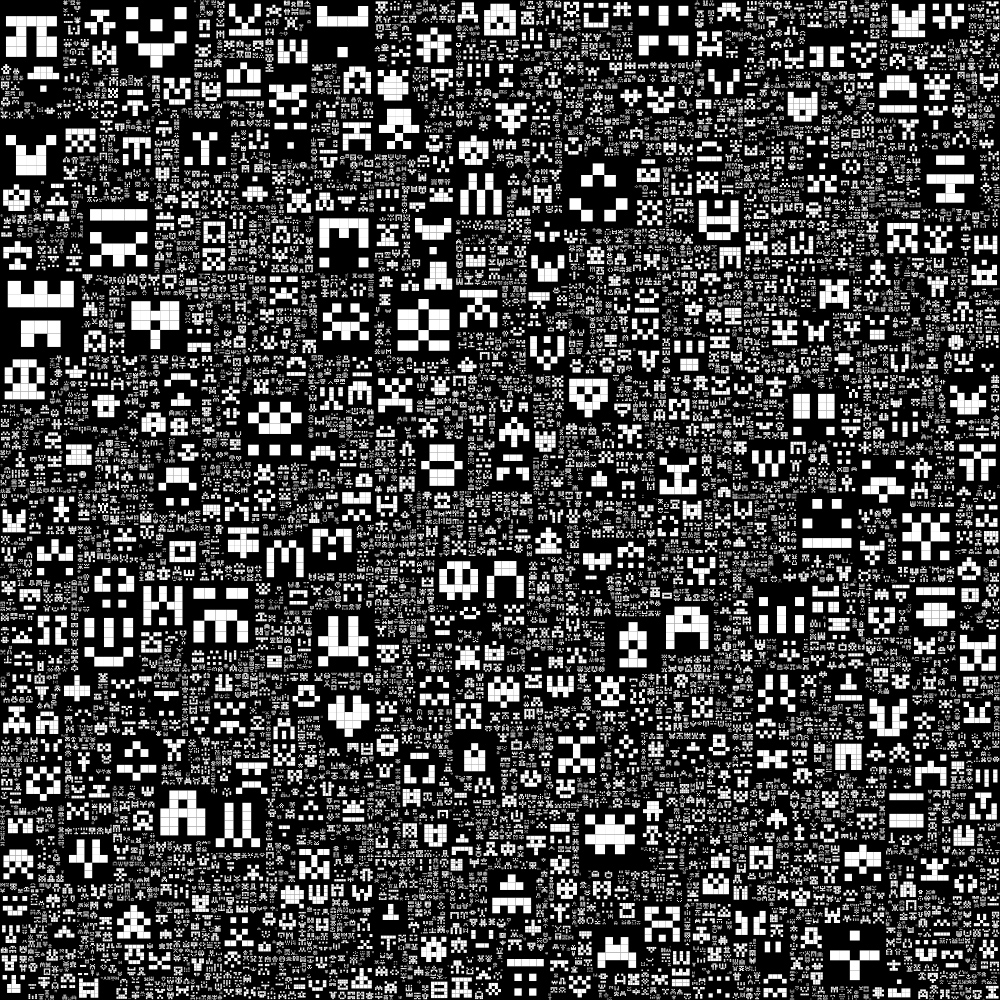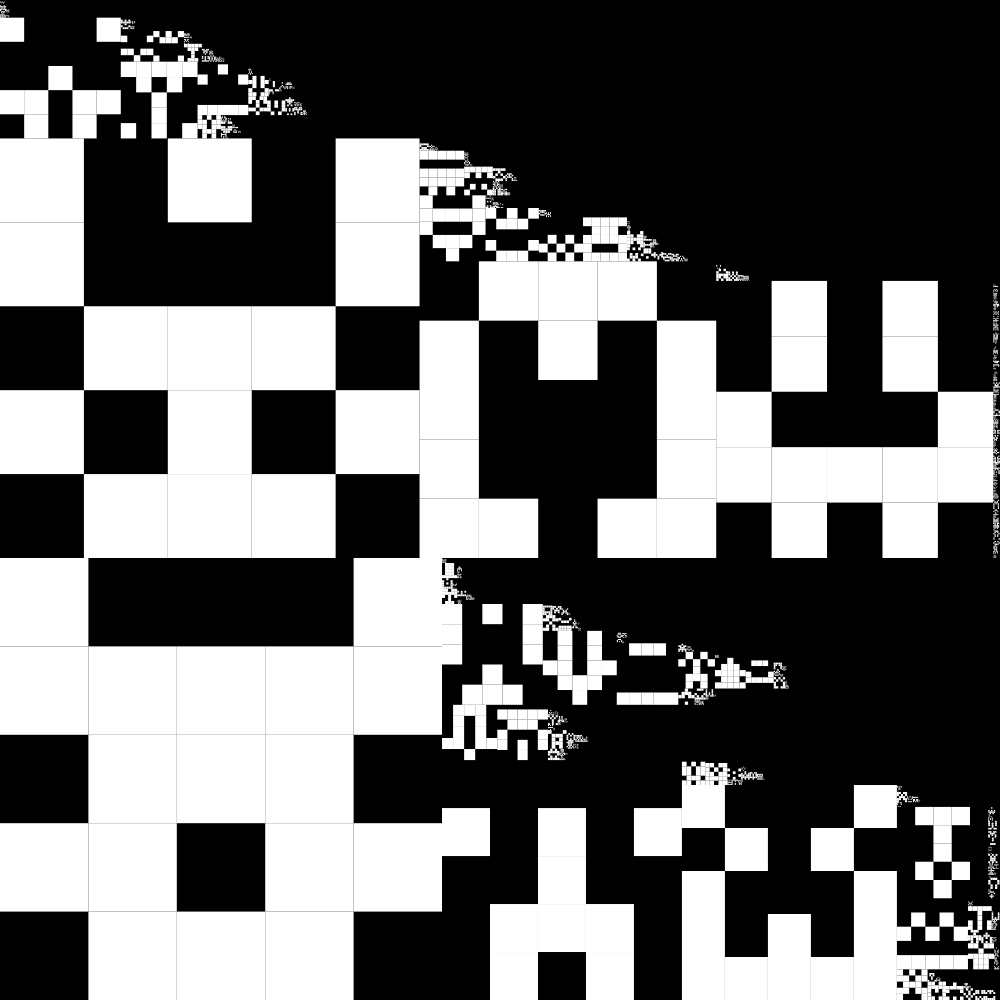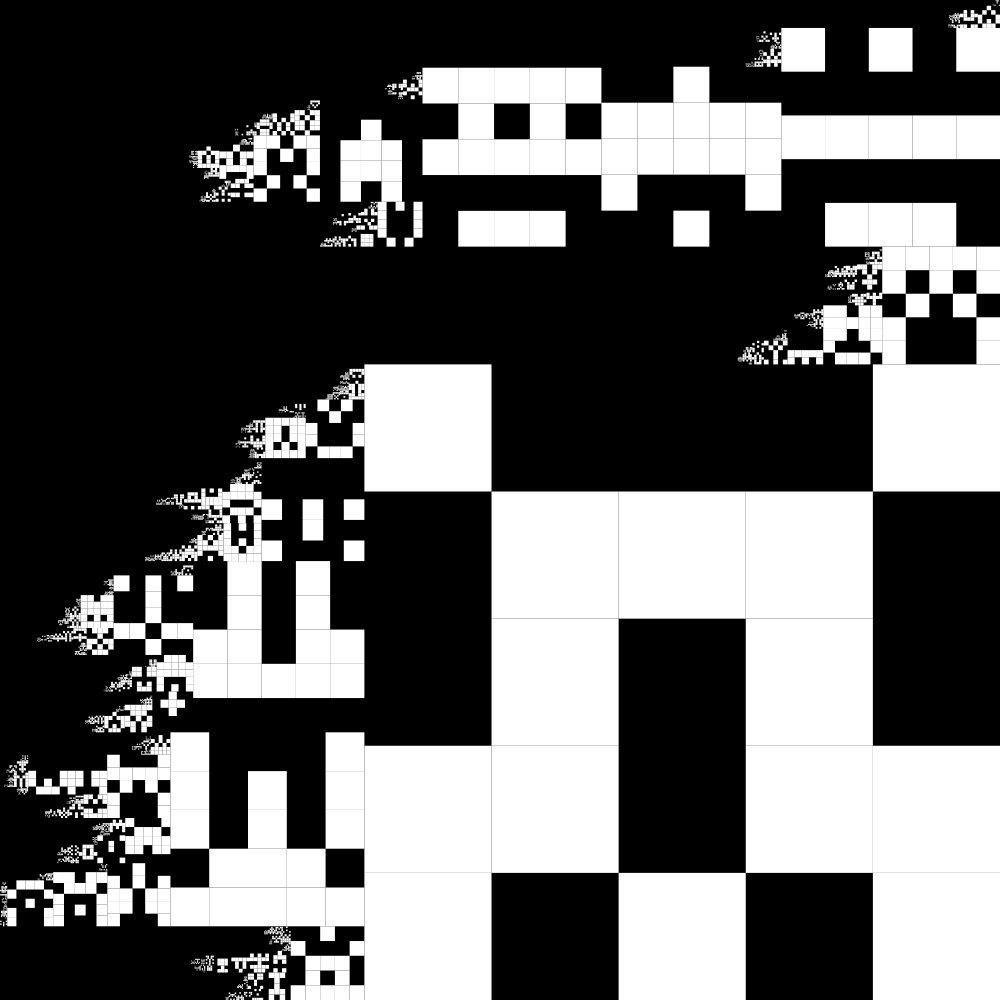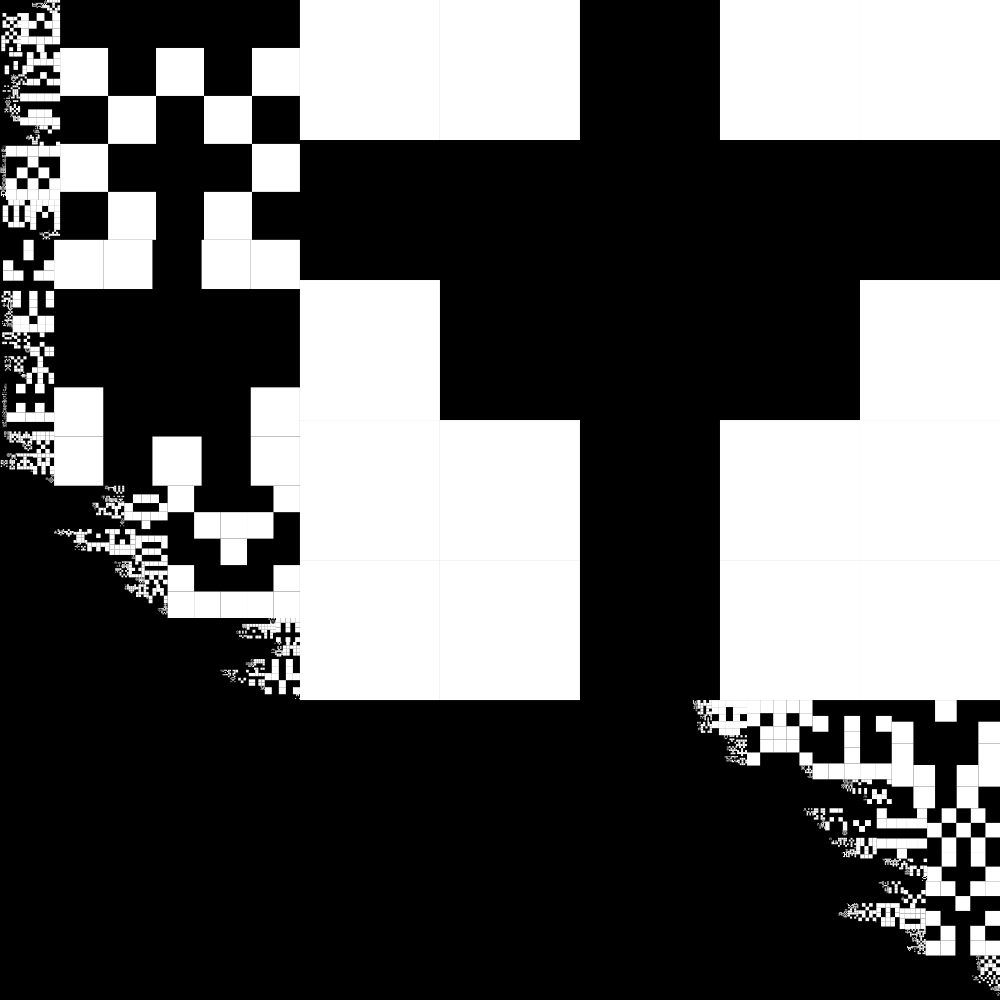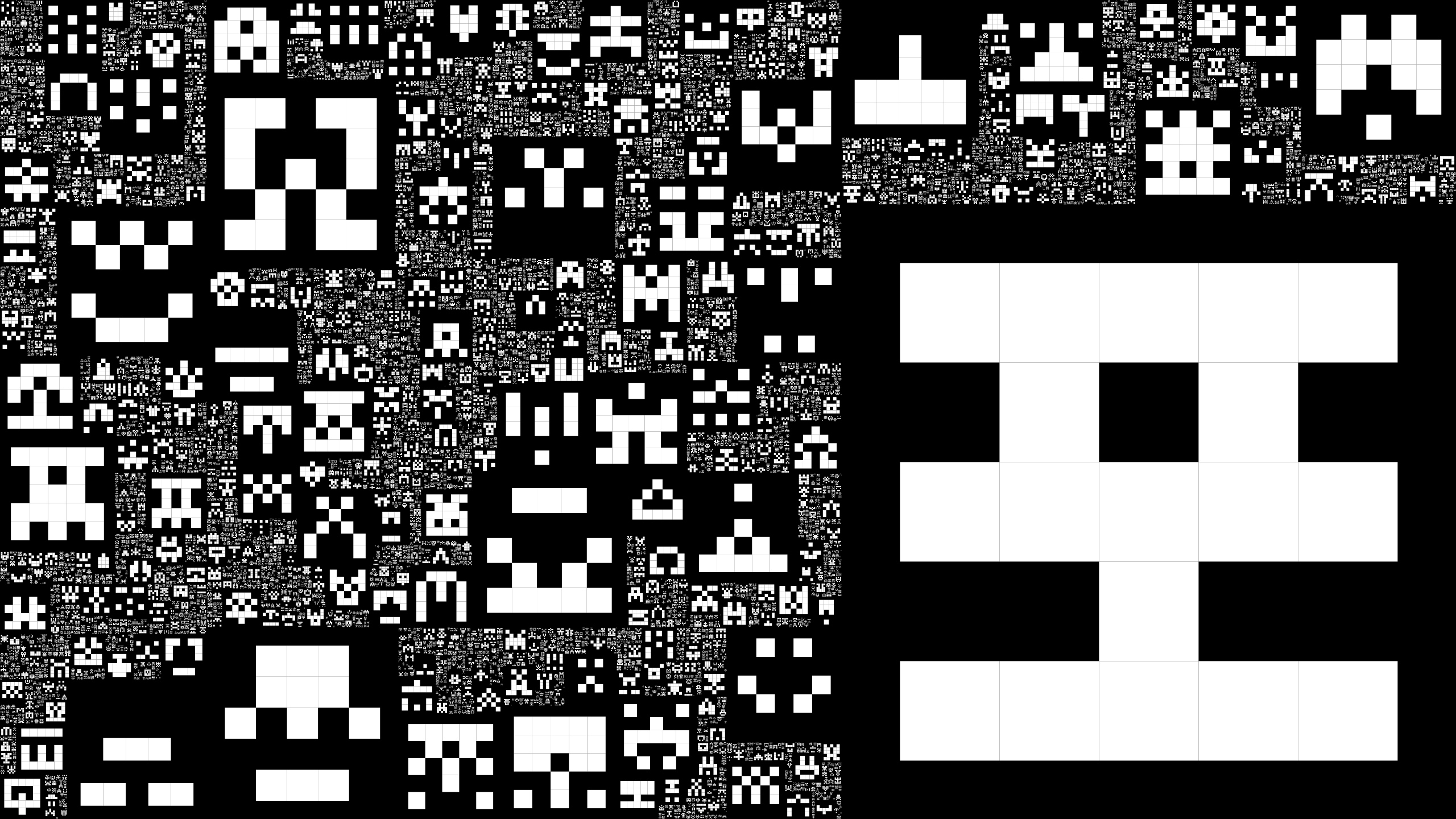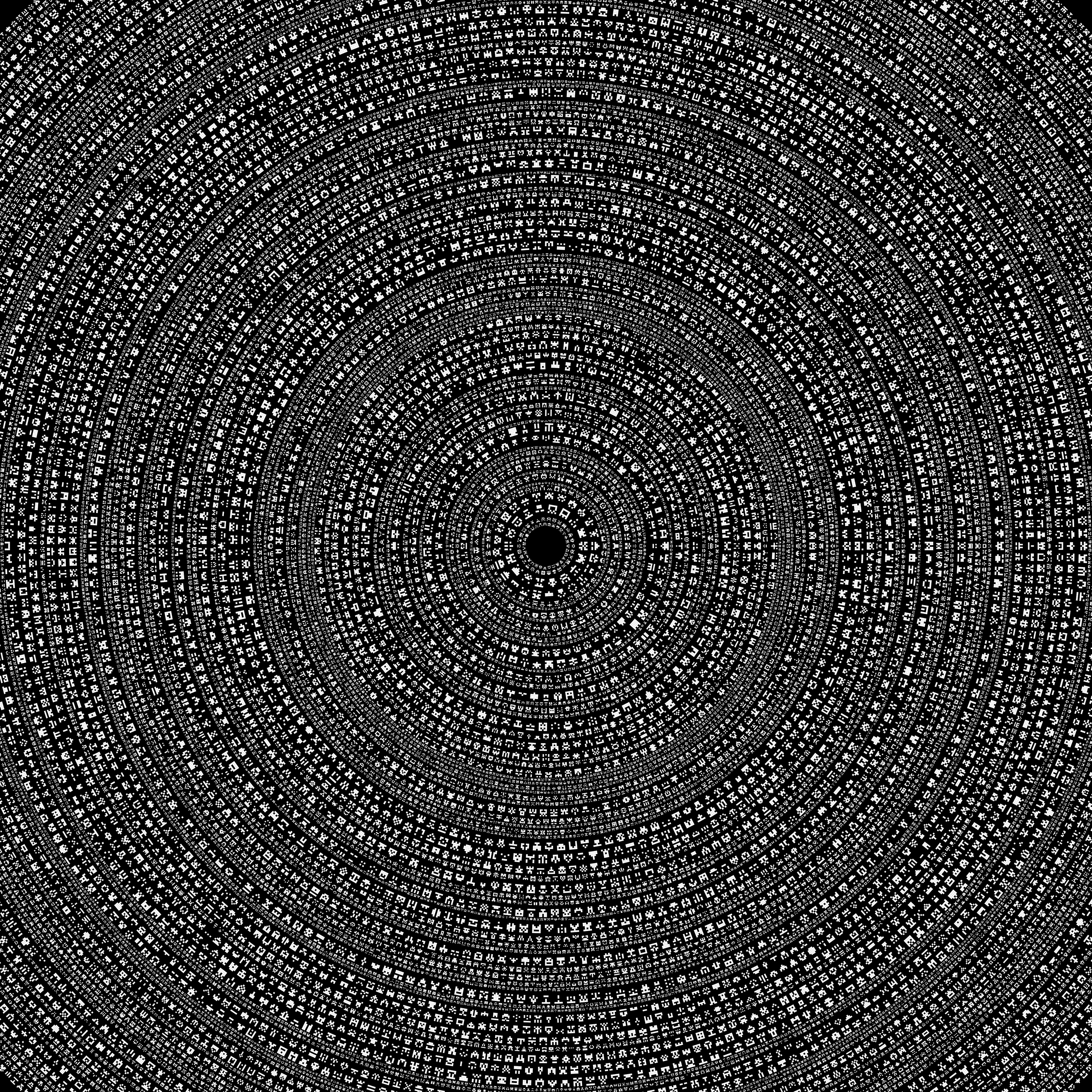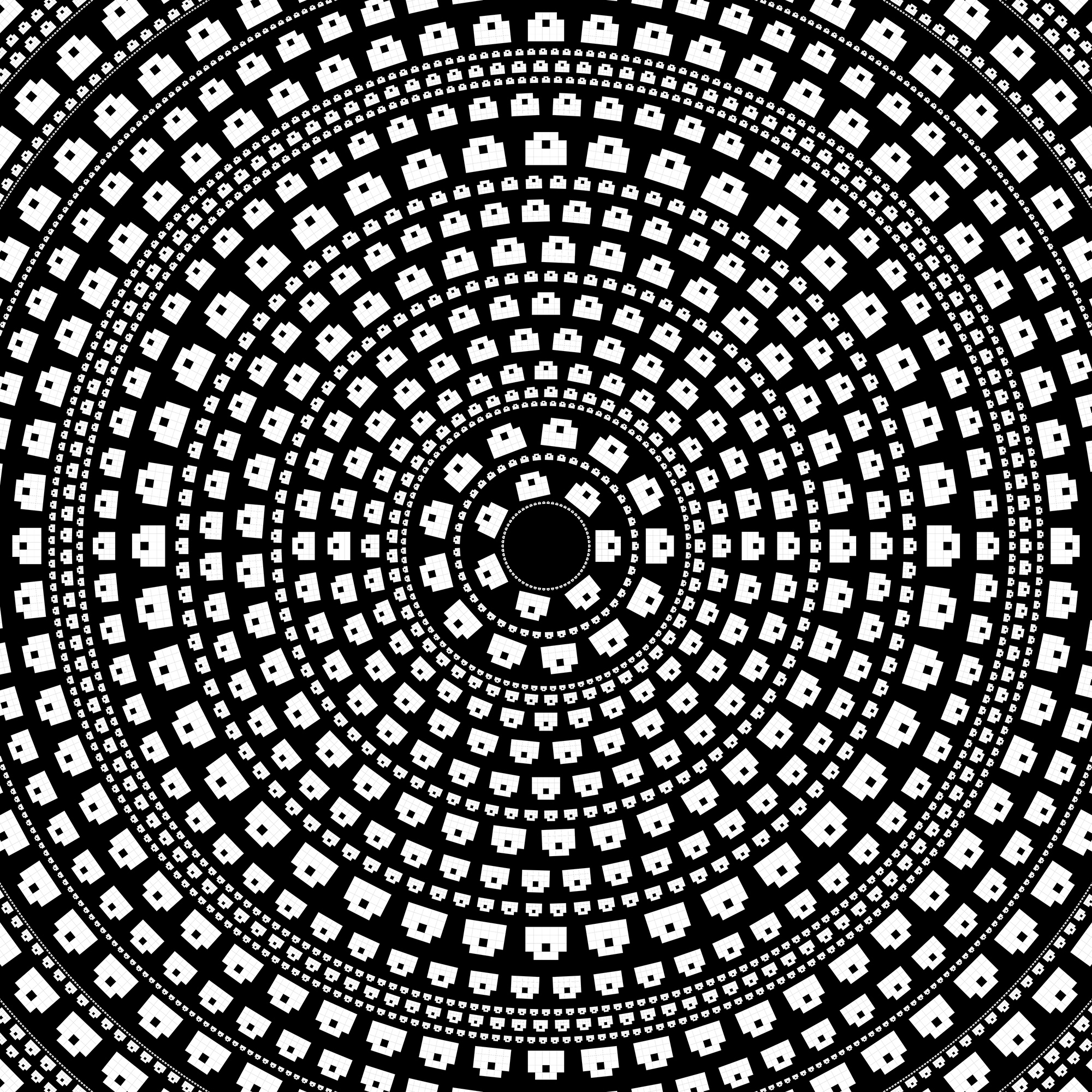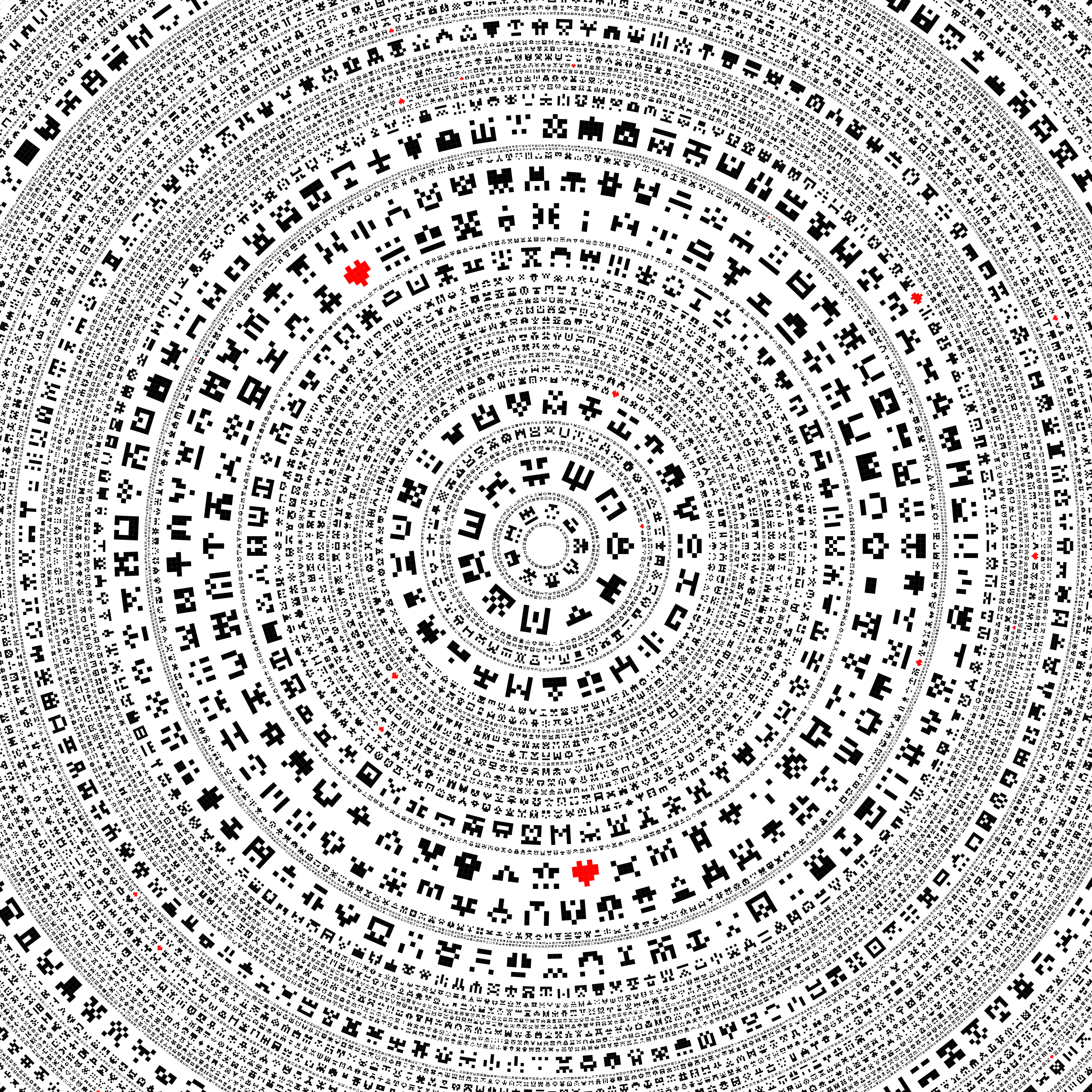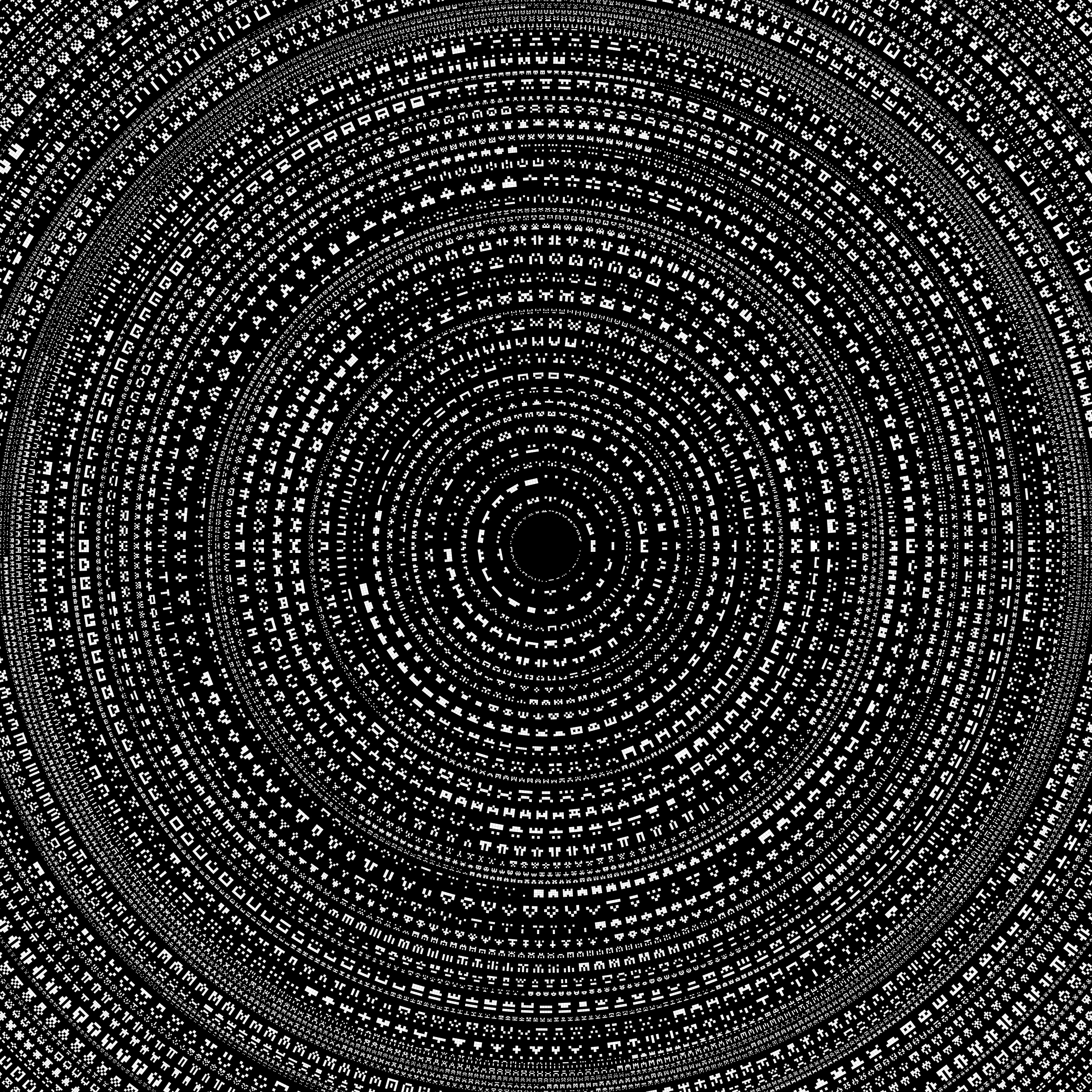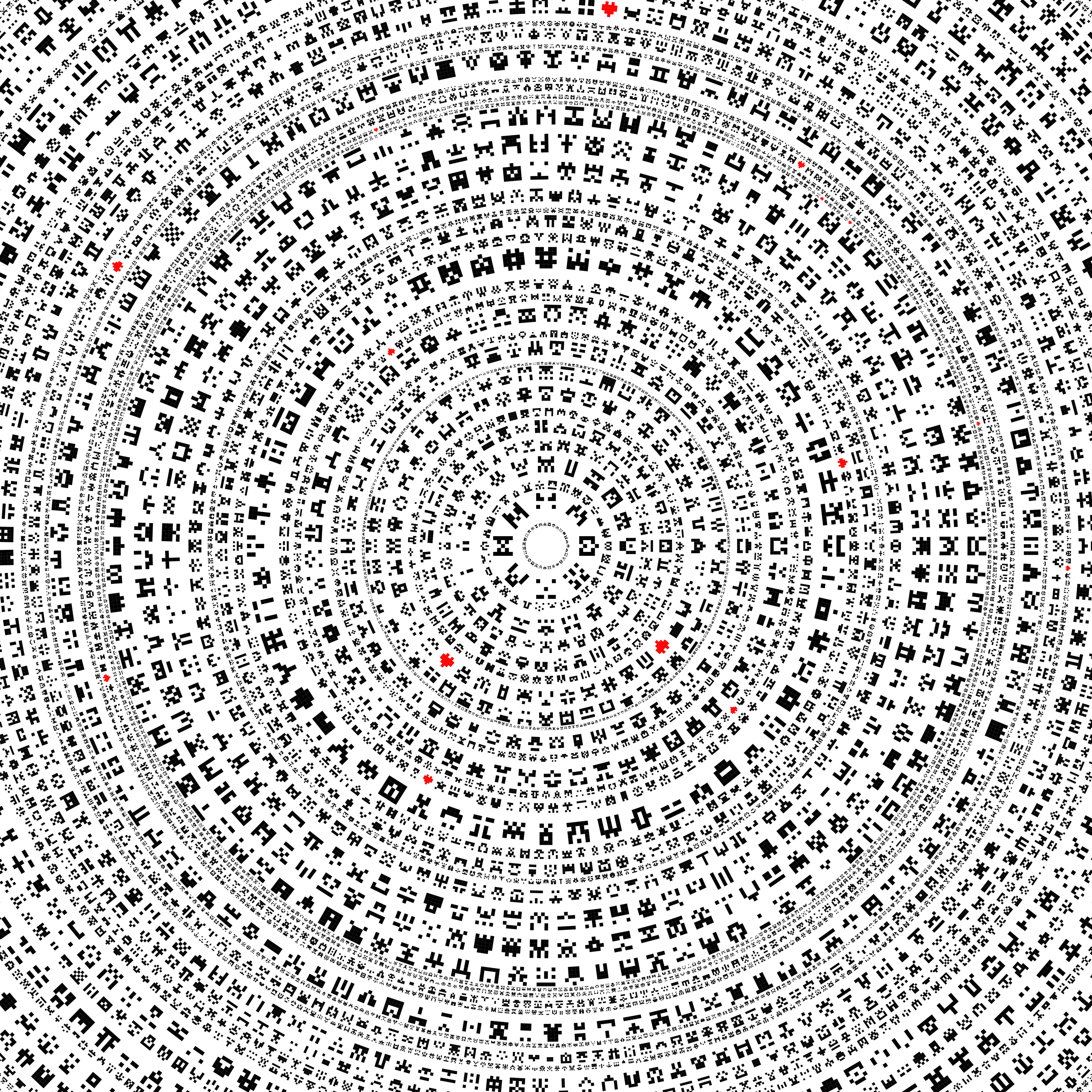 Programmed in Processing
In Albuquerque, New Mexico, USA
Around 2:22pm December 13, 2014